Habakkuk Trust recently visited Bulilima families who lost their property and shelter after their homes collapsed due to heavy rains. Twelve families living close to Ngwala Dam in Bulilima Ward 8 were left stranded following a lengthy spell of heavy rains which hit the District and resulted in the collapse of their homes. As the rains persisted, the soil became oversaturated with water and mud walls collapsed due to excessive moisture.
One of the affected villagers was an elderly woman only identified as Ma Ndlovu who lives with her young grandchildren. She recalled the day her hut collapsed.

"It was in the morning the children came to me saying they heard strange sounds coming from one of the sleeping huts," she said. "As we approached the building, we saw it fall right before our eyes."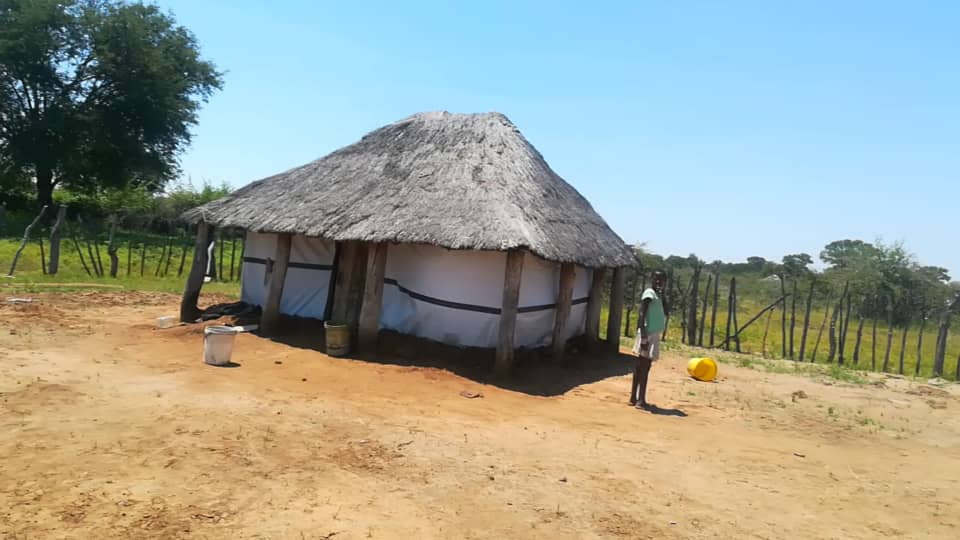 Some of the families are still struggling to rebuild

MaNdlovu also lost her crops due to excessive rains which only receded towards the end of February.

Another second victim was a young lady who also narrated how her hut collapsed.

"The water was coming out of the ground around the hut and the entire compound was flooded, we watched helplessly as the hut disappeared into the water."

A local well-wisher provided the family with materials to put up makeshift walls. The families have decided that they will rebuild after the rainy season. Africa Children's Hope Foundation has also donated mealie meal to the affected families who are still in dire need of foodstuffs and tents.